Product status: In Development
Overview
The MitySOM-C10G series of highly configurable, small form-factor System-on-Modules features an Intel / Altera Cyclone 10 GX field programmable gate array (FPGA) and include on-board power supplies, NOR FLASH and DDR3L memory subsystems. Using a NIOS II Softcore processor, the MitySOM-C10G provides a complete and flexible CPU infrastructure for a low cost integrated embedded system.
The MitySOM-C10G has been designed to support several upgrade options. These include various FPGA densities, speed grades, and operating temperature specifications (including commercial and industrial temperature ranges).
Applications
Embedded Co-Processor
Test and Measurement
Embedded Instrumentation
Industrial Automation and Control
Industrial Instrumentation
System IO expansion
Embedded Imaging
Documentation
MitySOM-C10G Carrier Board Design Guide – coming soon
MitySOM-C10G Family Errata and Product Change Notifications (PCN) – coming soon
Specifications
Cyclone 10 GX FPGA – F780 Package
Up To 220K Logic Elements (LE)
Up to 192 DSP Logic Blocks
Up to 300Mhz Fabric Clock
Up To 11.7Mb Embedded Memory
Up To 4 fractional synthesis PLLs
Up To 6 IO PLLs
Memory
Up To 1GB DDR3L at 7.45 GB/sec
Up To 32MB QPSI NOR FLASH
4 Banks of FPGA IO
192 Direct Connect FPGA IO pins
70 true LVDS pairs
8 LVCMOS, LVDS, SSTL-18, and 1.8V HSTL IO standards supported.
8 Clock Input Pins
Up to 12 Transceiver Pairs
Speeds up to 12.5 Gbps
PCIe Gen2 x4 hard IP block
4 Clock Inputs
Integrated Power Management
Single +5V Input for on-board needs
Bank IO Voltage Configured for 1.8V
Bank IO Reference Voltage at 0.9V
Mechanical
260-Pin Card Edge Connector
144-Pin Board to Board Connector (bottom side, not shown in figure)
Small 70mm (2.75") x 60mm (2.4") size
Additional Details
JTAG Interface Available on Edge Connector
2 channels of ADC input
On-Board 100 MHz clock
Configuration Status and General-Purpose Tri-Color LEDs
Block Diagram
Mechanical
Development Kits
Development Tools
Development Tools
Intel Quartus Prime Standard
GNU Toolchain
Technical Support
Our customers benefit from engineering and applications support for the life of their product. This includes free, lifetime access to our technical support site, as well as access to application engineering resources and other services.
Visit our MitySOM-C10G Intel / Altera Cyclone 10 Wiki to access:

Linux OS and board support package details, including source code
Product change notices
Base board design guide
Development kit base board design files
Software guide to getting started, tool chain, tips and how-to's
Hardware power draw, pin outs, shock and vibration, CAD files, mechanical drawings and 3D models
Frequently asked questions

Visit our MitySOM-C10G Intel / Altera Cyclone 10 Forum (coming soon) to access:

Software, Hardware, and FPGA forums
Critical Link's embedded design team also offers engineering services and other support options such as:
Schematic design review for customer designed carrier boards
Complete design review services
Software development services, including custom BSP development
Base board development services
Systems Engineering, Software, and Hardware Design to support your project anywhere in the product development lifecycle
Contact us for more information on these services.
Related Products
Purchase
The following table lists the standard configurations for Critical Link's Cyclone 10 GX-based modules. For shipping status, availability, and lead time of these configurations please contact Critical Link at info@criticallink.com.
Module P/N
Speed 
Grade
DDR3L
FPGA
KLE
NOR
Temp
Buy
C10G-8R-4XA-RI
8
1 GB
105
32MB
-40C to 85C
Buy
C10G-6T-4XA-RI
6
1 GB
220
32MB
-40C to 85C
Buy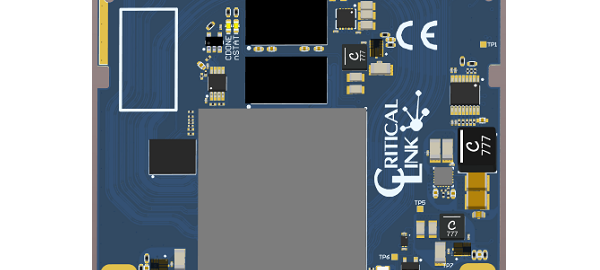 MitySOM-C10G System on Module
Get this product directly from Critical Link:
Request Quote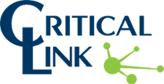 Or click to order this product from one of our distributors: