Product status: In Development
Overview
The MitySOM-C10L/G Development Kit supports Critical Link's Cyclone 10 FPGA-based modules.
Each kit includes a compatible MitySOM-C10L or MitySOM-C10G module (see Purchase table below for compatible modules) and a base board that features on-board Debug UART to USB converter and 10/100/1000 Gb Ethernet communication interfaces, FMC HPC connector that is compatible with a wide range of existing add-on cards, and two 60-pin dual row connectors that provide additional IO expansion options. All powered from a single 12VDC input (adapter included) with onboard +3.3V/+5V/2.5V/1.8V power supplies. MitySOM-C10L development kits also include access to memory controller IP and reference designs from Synaptic Labs LLC.
Development Kit Contents
MitySOM-C10L/G Base Board
MitySOM-C10L or MitySOM-C10G Module (See "Purchase" below)
UART to USB Cable
Ethernet cable
AC to DC 12V adapter
USB Drive with Development VM and Documentation
Instructions for accessing memory controller IP and reference designs from Synaptic Labs LLC specifically targeted to the MitySOM-C10L — click here to learn more
Quick Start Guide
Documentation available through Critical Link:
Block Diagram
Annotated Photos
Documentation
Carrier Board Design Guide – send request to info@criticallink.com
MitySOM-C10L/G Family Errata and Product Change Notifications (PCN)
Mechanical
Compatible SOM Modules
Technical Support
Our customers benefit from engineering and applications support for the life of their product. This includes free, lifetime access to our technical support site, as well as access to application engineering resources and other services.
Visit our MitySOM-C10L/G Intel / Altera Cyclone 10 Wiki to access:

Linux OS and board support package details, including source code
Product change notices
Base board design guide
Development kit base board design files
Software guide to getting started, tool chain, tips and how-to's
Hardware power draw, pin outs, shock and vibration, CAD files, mechanical drawings and 3D models
Frequently asked questions

Visit our MitySOM-C10L Intel / Altera Cyclone 10 Forum (coming soon) to access:

Software, Hardware, and FPGA forums
Critical Link's embedded design team also offers engineering services and other support options such as:
Schematic design review for customer designed carrier boards
Complete design review services
Software development services, including custom BSP development
Base board development services
Systems Engineering, Software, and Hardware Design to support your project anywhere in the product development lifecycle
Contact us for more information on these services.
Related Products
Purchase
The MitySOM-C10L Development Kits are currently in development. Contact Critical Link at info@criticallink.com to request information or pre-order a kit.
Dev Kit P/N

Module Included
Buy
80-0001650
C10L-7N-3XX-RI

(16KLE, speed grade 7, 16MB SPI NOR, no HyperRAM, Industrial temp)

Buy
80-001651
C10L-7Q-3X3-RI

(80KLE, speed grade 7, 16MB SPI NOR, 32MB HyperRAM, Industrial temp)

Buy
Find your local sales contact.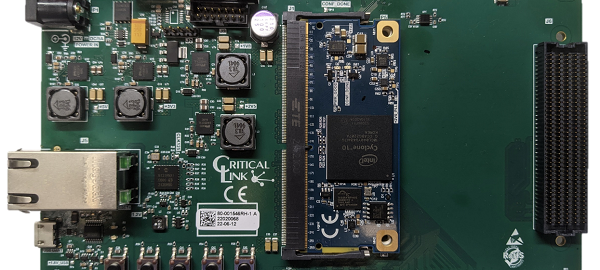 MitySOM-C10L / MitySOM-C10G Development Kit
Get this product directly from Critical Link:
Request Quote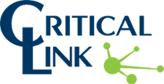 Or click to order this product from one of our distributors: