Product status: In Development
Overview
The MitySOM-AM62 family of system-on-modules features the Texas Instruments Sitara AM62x Processor. The module includes (optional) eMMC FLASH, (optional) Octal or Quad SPI NOR FLASH, and DDR4 RAM memory subsystems. A MitySOM-AM62 provides a complete and flexible CPU infrastructure for highly integrated embedded systems.
The onboard AM62x processor provides up to a Quad Core Cortex-A53 64-bit RISC processor with a NEON SIMD coprocessor. This microprocessor unit (MPU) can run a rich set of real-time operating systems containing software applications programming interfaces (APIs) expected by modern system designers. The ARM architecture supports several operating systems, including Linux and Android.
In addition to the Cortex-A53, the Sitara AM62x family also offers a Single Core Arm Cortex-M4F MCU at up to 400 MHz as well as a dual core 32 bit Programmable Real-Time Units (PRUs) that may be clocked at up to 333 MHz. The Cortex-M4F and the PRUs are RISC processors that run independently of the main Cortex-A53 MPU complex and have access to all the on-chip peripherals as well as all external memory. These can be used for any purpose.
Applications
Embedded Instrumentation
Industrial Automation
Industrial Instrumentation
Medical Instrumentation
Human Machine Interfaces (HMI)
Closed Loop Motor Control
Documentation
Carrier Board Design Guide – coming soon
MitySOM-AM62 Product Change Notifications (PCN)
Specifications
CPU
TI Sitara AM62x Application Processor

Up to Quad Arm Cortex-A53 MPU at up to 1.4 GHz
32 KB L1 Program Cache per Core
32 KB L1 Data Cache per Core
512 KB Shared L2 Cache
Advanced SIMD and floating-point extension (Arm Neon)
JTAG Emulation/Debug

Single Core Arm Cortex-M4F MCU at up to 400 MHz with 256 KB SRAM
Dual Core Programmable Real Time Unit (PRU) at up to 333 MHz
3D Graphics Processing Unit supporting OpenGL ES 3.x – Processor Dependent
AM62x Processor Choices

AM6254 (Quad Core, 3D)
AM6252 (Dual Core, 3D)
AM6251 (Single Core, 3D)
AM6234 (Quad Core)
AM6232 (Dual Core)
AM6231 (Single Core)
Memory
Up To 4 GB DDR4 CPU RAM

16 bits wide, 3.2 GB/sec transfer rate

Up to 32 GB eMMC FLASH
Up to 256 MB Octal/Quad SPI NOR FLASH
Block Diagram
Interfaces
2 Universal Serial Bus (USB) 2.0 High-Speed port supporting host/peripheral/dual role mode
3 Controller-Area Network (CAN) ports with Can-FD support
3 Multichannel Audio Serial Ports (McASP)
2 Industrial Gigabit Ethernet MAC's (10/100/1000 Mbps)
2 SD/SDIO 4-bit ports supporting UHS-I
2 OLDI/LVDS display drivers
1 24 bit RGB display driver
1 MIPI Camera Serial Interface (CSI-Rx), 4 Lane with DPHY.
3 Enhanced Capture (eCAP) Modules
3 Enhanced PWM (ePWM) modules
3 32-bit Enhanced Quadrature Pulse Encoder (eQPE) modules
4 Timers
3 Serial Peripheral (SPI) ports
7 Universal Asynchronous Receive/Transmit (UART) ports
3 Inter-Integrated Circuit (I2C) ports (I2C1, I2C2, & I2C3)
General Purpose Memory Controller (GPMC) interface
JTAG/Debugger port
Additionally, most of the pin multiplexed signals can be configured as general purpose I/O signals with interrupt capability.
Mechanical
Development Kits
Development Tools and Software
Software Support
Users of the AM62x are encouraged to develop applications using the MitySOM-AM62 software development kit provided by Critical Link. The SDK is an expansion of the Texas Instruments platform support package for the AM62x and includes a Linux root filesystem/distribution and compatible gcc compiler tool-chain with debugger.
Technical Support
Our customers benefit from engineering and applications support for the life of their product. This includes free, lifetime access to our technical support site, as well as access to application engineering resources and other services.
Critical Link's embedded design team also offers engineering services and other support options such as:
Schematic design review for customer designed carrier boards
Complete design review services
Software development services, including custom BSP development
Base board development services
Systems Engineering, Software, and Hardware Design to support your project anywhere in the product development lifecycle
Contact us for more information on these services.
Related Products
MitySOM-AM62A System on Modules – coming soon
Purchase
The following table lists the standard configurations for Critical Link's Sitara AM62x based modules. For shipping status, availability, and lead time of these configurations please contact Critical Link at info@criticallink.com.
| | | | | | | | | |
| --- | --- | --- | --- | --- | --- | --- | --- | --- |
| Module P/N | A53 Cores | GPU | Max Cortex-A53 Speed | NOR Flash | eMMC | DDR4 RAM | Operating Temperature | Buy |
| 6231-HX-XXA-RC | 1 | No | 800 MHz | N/A | N/A | 1G | 0C to +70C | Buy |
| 6231-IX-XXA-RI | 1 | No | 1 GHz | N/A | N/A | 1G | -40C to +85C | Buy |
| 6252-IX-XXD-RC | 2 | Yes | 1 GHz | N/A | N/A | 2G | 0C to +70C | Buy |
| 6252-TX-XXD-RI | 2 | Yes | 1.4 GHz | N/A | N/A | 2G | -40C to +85C | Buy |
| 6252-IX-X8D-RC | 2 | Yes | 1 GHz | N/A | 16GB | 2G | 0C to +70C | Buy |
| 6252-IX-X8D-RI | 2 | Yes | 1 GHz | N/A | 16GB | 2G | -40C to +85C | Buy |
| 6254-TX-XXD-RC | 4 | Yes | 1.4 GHz | N/A | N/A | 2G | 0C to +70C | Buy |
| 6254-TX-XXD-RI | 4 | Yes | 1.4 GHz | N/A | N/A | 2G | -40 C to +85C | Buy |
| 6254-TX-X9E-RC | 4 | Yes | 1.4 GHz | N/A | 32GB | 4G | 0C to +70C | Buy |
Find your local sales contact.
*Note: The selected distributor does not yet carry this model.  You may contact them for ordering information, or submit a request directly to Critical Link.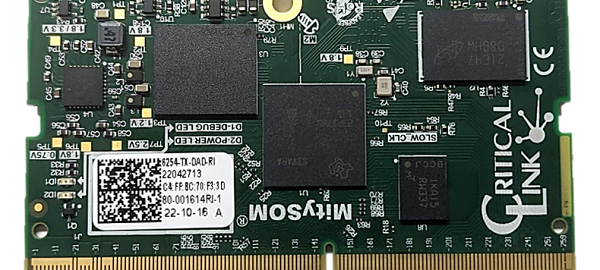 MitySOM-AM62 System on Module
Get this product directly from Critical Link:
Request Quote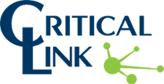 Or click to order this product from one of our distributors: