Critical Link is an embedded systems development firm with expertise in a broad range of electronics applications, providing Systems Engineering, Software, and Hardware Design services for customers designing in our SOMs across an array of market areas.
Full Lifecycle Support
One of the benefits Critical Link offers — and the reason we have so many repeat customers — is that we can contribute to your project anywhere in the product development lifecycle. Our off-the-shelf SOMs act as building blocks proven to accelerate product development.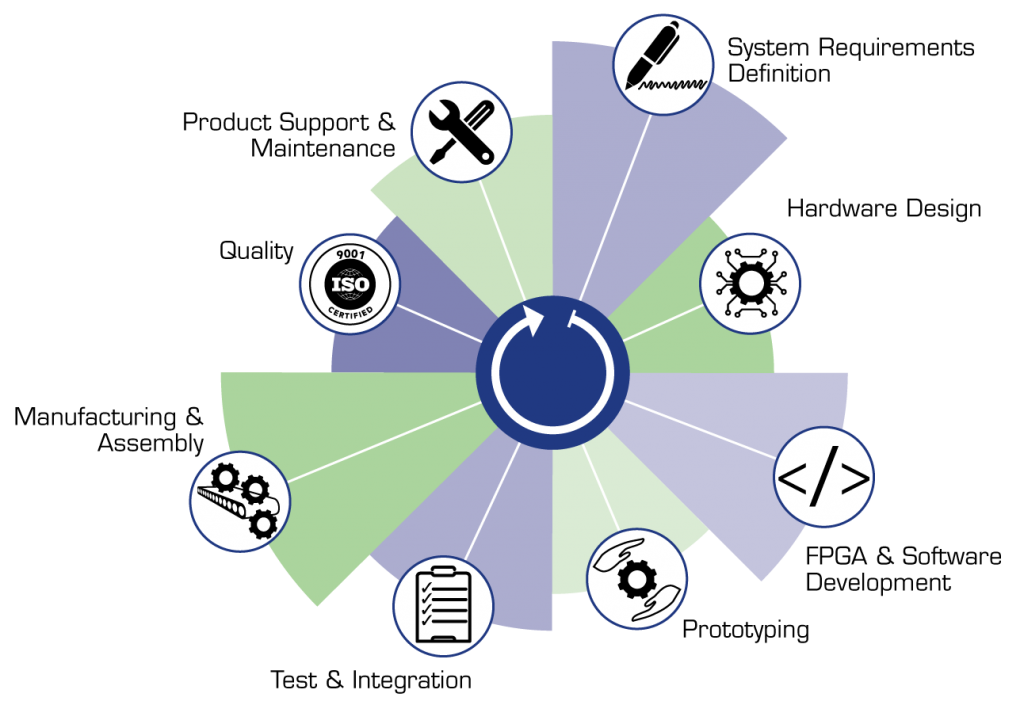 Our engineers deliver technical expertise when you need it, whether to augment your internal development team, or to fully offload portions of your project onto us. The diversity in skills and experience of our staff means you have access to engineers who can address any aspect of embedded systems design, including:
Systems Engineering
FPGA Design (VHDL)
Digital & Analog Design
Schematic Capture / Layout
Real-time Embedded Software Development
Embedded Linux Software Development
PC Software Development
Click on any of the links below to learn more about our capabilities: