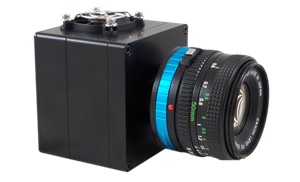 Critical Link is pleased to announce additional low-light options in its MityCAM family of imaging and vision solutions. The MityCAM-B1910F is based on Fairchild Imaging's CIS 1910F sCMOS sensor, and complements the original MityCAM-B2521F, which is now shipping.
Both products were developed with the support of partner Fairchild Imaging, a division of BAE Systems and the premier supplier of high-performance sCMOS image sensors. sCMOS, or scientific CMOS, sensors combine benefits of CMOS and CCD sensors currently on the market, delivering high-quality images in low-light situations where other technology would be ineffective.
MityCAM-B2521F offers a 5.5MP resolution, and represents the upper limit of technology in terms of low-light image quality and on-board processing capability.  At 2.1MP, the MityCAM-B1910F provides a cost-effective option for applications requiring on-board processing at a lower resolution. Both platforms feature very low read noise, wide dynamic range, a large format, and high frame rates that are useful for intra-scene image processing and monitoring of dynamic events.
The MityCAM platform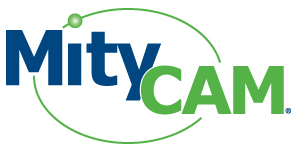 is designed to be customizable with a variety of high-performance sensors, SoC processors featuring tightly integrated ARM and FPGA fabric, and multiple I/O options. Customers benefit from the platform's flexibility, with each building block tailorable to suit the application. Production-ready configurations include full cameras, complete 3-board sets, and partial board sets for customers who elect to design their own sensor or I/O boards.
"We're thrilled to be working with Fairchild Imaging to develop platforms that combine two potent technologies: their sCMOS sensors with our Altera Cyclone V SoC System on Modules," said Omar Rahim, Critical Link's co-founder and Vice President of Imaging Solutions. "This fills a gap for OEMs seeking turn-key embedded imaging solutions with on-board processing, allowing them to focus on developing their algorithms and other Intellectual Property."
The Critical Link team will be demonstrating these new products November 4-6, 2014 in Stuttgart, Germany at VISION, the leading world trade fair for machine vision. At the show, the company plans to conduct a low-light demo with the MityCAM-B2521F. They will also demonstrate niche benefits of other available sensors, like the windowing capabilities of MityCAM-C8000, a soon-to-be released product Critical Link plans to unveil at VISION.
"MityCAM-B2521F, -B1910F, and -C8000 are highly configurable products and we're looking forward to showing them off," said Rahim. "We're also excited to discuss future Critical Link technology with industry leaders. For instance, we plan to integrate next-generation sensors like the Hawkeye from Fairchild Imaging. The Hawkeye is a sCMOS sensor similar to the others, but offers superior low-light image quality and intra-scene dynamic range in a more economical package. That's a combination of features that is sure to interest a lot of industries."
For more information about the MityCAM platform and currently available models, visit https://www.criticallink.com/products/scientific-cameras/mitycam-platform/.
About Critical Link
Syracuse, N.Y.-based Critical Link is an embedded systems engineering firm, offering a broad range of highly customizable, small form factor SOMs and development kits for highly integrated, embedded systems for medical, scientific, and industrial applications. Critical Link's end-to-end product engineering offerings include design, development, and production services. Critical Link is a member of the Altera Design Services Network, a Platinum Partner of the TI Design Network, and a certified member of the Arrow Consulting Engineering Services (ACES) network. Critical Link is ISO 9001:2008 Registered by SRI Quality System Registrar.