Overview
The MitySOM-5CSx with Dual Side Connectors (MitySOM-5CSx-DSC) is an Intel/Altera Cyclone V SoC module intended for use as an image processing board.  In addition to the processor, the module includes on-board power supplies, NOR FLASH, a DDR3 RAM memory subsystem, a real time clock (RTC), micro SD card, a USB 2.0 on the go (OTG) port, and a temperature sensor.  The MitySOM-5CSx-DSC provides a complete and flexible CPU infrastructure for highly integrated embedded systems.
The MitySOM-5CSx-DSC is available with a 110KLE Cyclone V SX which provides dual-core Cortex-A9 32-bit RISC processors with dual NEON SIMD coprocessors.   This MPU can run a rich set of real-time operating systems containing software applications programming interfaces (APIs) expected by modern system designers.  The ARM architecture supports several operating systems, including Linux, Micrium uC/OS, Android and QNX.
Applications
Embedded Imaging
Machine Vision
Medical Imaging
Test and Measurement
Industrial Automation and Control
Industrial Instrumentation
Medical Instrumentation
Closed Loop Motor Control
Documentation
Specifications
CPU
| | |
| --- | --- |
| Cortex-A9 Applications Processor(s) |   |
| Max # of Cores | 2 |
| Max CPU Speed | 925MHz |
| L1 Program Cache | 32KB |
| L1 Data Cache | 32KB |
| L2 Cache | 512KB |
| Internal RAM | 64KB |
CPU subsystem is a hard IP block referred to by Altera as the HPS, Hard Processor Subsystem
Memory
| | |
| --- | --- |
| System Memory |   |
| Max RAM* | 2GB DDR3 with ECC |
| NOR Flash | Up To 32MB |
* RAM is accessible from the Cortex-A9 application processor(s) and the FPGA fabric
| | |
| --- | --- |
| FPGA Fabric |   |
| Max Logic Elements | 110kLE |
| Global Clock | 460MHz |
| Max M10K Memory | 5.1Mb |
| Max MLAB Memory | 621Kb |
| Max DSP Blocks | 112 |
Block Diagram
Interfaces
| | | |
| --- | --- | --- |
| 2 Gigabit Ethernet | 2 UARTs | 2 SPI Master |
| 4 High speed transceivers, 3.125Gbps | 1 MMC/SD/SDIO | 2 SPI Slave |
| High speed serializers | 1 USB 2.0 OTG | 4 I2C |
| PCIe Hard IP Block | 2 CAN | 3 HPS PLLs |
| Max 112 Direct FPGA I/Os | | |
Mechanical
Development Kits
Development Tools and Software
Software Support
Embedded Linux
QNX
Android
Micrium uC/OS
Development Tools
Altera Quartus II
GNU Toolchain
Technical Support
Our customers benefit from engineering and applications support for the life of their product. This includes free, lifetime access to our technical support site, as well as access to application engineering resources and other services.
Visit our 

MitySOM-5CSx Altera Cyclone V Wiki

to access:

Linux OS and board support package details, including source code
Product change notices
Base board design guide
Development kit base board design files
Software guide to getting started, tool chain, tips and how-to's
Hardware power draw, pin outs, shock and vibration, CAD files, mechanical drawings and 3D models
Frequently asked questions

Visit our

MitySOM-5CSx Altera Cyclone V Forum

 to access:

Software, Hardware, and FPGA forums
Critical Link's embedded design team also offers engineering services and other support options such as:
Schematic design review for customer designed carrier boards
Complete design review services
Software development services, including custom BSP development
Base board development services
Systems Engineering, Software, and Hardware Design to support your project anywhere in the product development lifecycle
Contact us for more information on these services.
Related Products
Purchase
Part Number
4A Bank
FPGA
KLE
NOR
HPS Boot
FPGA
XCVR
HPS
RAM
Temp
Buy
5CSX-H6-4XA-RI-DA
1.8V
110
32MB
µSD
Y
1GB
-40C to 85C
Buy
5CSX-H6-4XA-RC-DA
1.8V
110
32MB
µSD
Y
1GB
0C to 70C
Buy
5CSX-H6-4XA-RI-DB
1.8V
110
32MB
NOR
Y
1GB
-40C to 85C
Buy
5CSX-H6-4XA-RI-DC
2.5V
110
32MB
µSD
Y
1GB
-40C to 85C
Buy
5CSX-H6-4XA-RC-DC
2.5V
110
32MB
µSD
Y
1GB
0C to 70C
Buy
Does your application require an even more rugged Cyclone V SoC module?  Contact Critical Link to learn about available options.
MitySOM-5CSx with Dual Side Connectors
Get this product directly from Critical Link:
Request Quote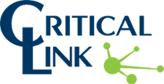 Or click to order this product from one of our distributors: