Critical Link is pleased to announce the exceptional results being achieved by the first wave of customers getting to production using its MitySOMTM-5CSx System on Modules (SOMs). Companies using these SOMs are realizing a competitive advantage through significant reduction of the time and cost involved in bringing new electronic products to market.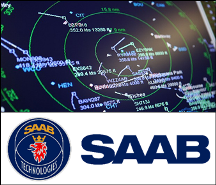 Saab Sensis Corporation, a world leader in surveillance and information technology for the aviation industry, recently partnered with Critical Link to develop the newest generation of their ground based ATM sensor. This state-of-the-art product receives the signals transmitted by aircraft for the purpose of locating them in space. Saab Sensis used MitySOM-5CSx to jumpstart and accelerate development.
"We'd developed our own boards before," said Chris Schierer, Saab Sensis Senior Staff Systems Engineer and Lead Engineer for the ground based ATM sensor. "It wasn't a question of capability. It was a question of where we wanted to focus our resources. When it came down to it, we wanted our engineers to focus on developing our own industry-specific intellectual property – the things that would make us more profitable and competitive."
Saab Sensis was first attracted to the 5CSx module because it incorporates Altera's Cyclone V SX processor. Engineers were excited to discover the Critical Link module offered an embedded ARM processor in an Altera FPGA, all in the module that offers the RAM, interfaces, and other features as well as the support they desired. The Cyclone® V System-on-a-Chip (SoC) is a powerful, fully programmable hardware and software building block that significantly improves system performance via the high-bandwidth between the single or dual ARM® Cortex™-A9 processor and the Cyclone® V FPGA fabric.
Chris Gourrier, Marketing Manager at Altera Corporation adds, "Using an SoC SOM such as the MitySOM-5CSx affords the designer access to this powerful FPGA SoC architecture, including productivity-enhancing features such as Altera's exclusive FPGA-adaptive SoC debugging, while providing the opportunity for shorter time to market, lower development costs, reduced risks, and expert support from an experienced Altera design partner, Critical Link."
Each part in the MitySOM-5CSx family is pin-for-pin compatible, allowing development teams the flexibility to quickly and cost-effectively meet customers' unique requirements. The products are highly configurable, offering a wide range of technical features in a small form factor. Critical Link designed the SOM family with rigorous industrial, medical, and defense applications in mind, targeting long-term production with 10-15-year availability from initial release.
As with many Critical Link customers, the key reason Saab Sensis sought out a SOM was to make development of the ground based ATM sensor smoother and faster. MitySOM-5CSx exceeded expectations. "When our custom boards arrived, we were able to plug in the SOM, put our code in, and we were up and running in 24 hours," recalled Schierer. "That is miraculous. There were people walking around the building with their jaws hanging down, saying, 'I can't believe we're up and running on the first day.'" The MitySOM-5CSx family offers a wide range of processing densities, speed grades, and temperature options at competitive costs. Standard variants and development kits are available today from numerous major distributors. If a standard variant does not meet your specification, contact Critical Link to discuss developing a custom solution.
For complete details on the MitySOM-5CSx family, visit https://www.criticallink.com/product/mitysom-5csx/.
>>Read the full Saab Sensis case study: https://www.criticallink.com/customers/success-stories/.
About Critical Link
Syracuse, N.Y.-based Critical Link (www.criticallink.com) is an embedded systems engineering firm, offering a broad range of highly customizable, small form factor SOMs and development kits for highly integrated, embedded systems for medical, scientific, and industrial applications. Critical Link's end-to-end product engineering offerings include design, development, and production services. Critical Link is a member of the Altera Design Services Network and a certified member of the Arrow Consulting Engineering Services (ACES) network. Critical Link is ISO 9001:2008 and ISO 14001 Registered by SRI Quality System Registrar.