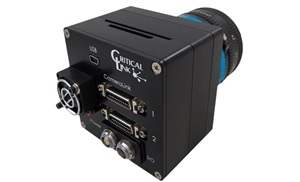 Critical Link unveiled the newest addition to its MityCAM® family at VISION, the leading world trade fair for machine vision, earlier this month in Stuttgart, Germany. The MityCAM-C8000 generated excitement among those who viewed demonstrations, particularly for its on-board processing and windowing capabilities.
"We're pleased the MityCAM-C8000 was so well-received at VISION," said Omar Rahim, Critical Link's co-founder and Vice President of Imaging Solutions. "Our team has been working diligently to produce a camera with truly exceptional windowing abilities, running speeds, and image quality. We knew we had something special, but it is a meaningful success for us to have the industry embrace the technology so enthusiastically."
MityCAM-C8000 offers an 8-megapixel (MP) resolution and incorporates a specialized half-sensor that allows the user to access multiple-window functions and process information at top speeds. The sensor was developed by CMOSIS, a leading supplier of advanced image sensors.
The MityCAM-C8000 is just one product in Critical Link's family of highly configurable imaging and vision solutions. The platform is designed to be customizable with a variety of high-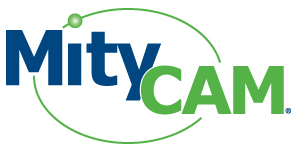 performance sensors, SoC processors featuring tightly integrated ARM and FPGA fabric, and multiple I/O options. MityCAM products deliver robust on-board processing capabilities that make them ideal for scientific imaging and vision applications involving high-throughput and advanced image processing. Customers benefit from the platform's flexibility, with each building block tailorable to suit the application. Production-ready configurations include full cameras, complete 3-board sets, and partial board sets for customers who elect to design their own sensor or I/O boards.
Critical Link plans to continue the expansion of the MityCAM platform to meet the diverse needs of many industries and applications.
For more information about the MityCAM platform and currently available models, visit https://www.criticallink.com/products/scientific-cameras/mitycam-platform/.
About Critical Link
Syracuse, N.Y.-based Critical Link (www.criticallink.com) is an embedded systems engineering firm, offering a broad range of customizable imaging and vision solutions for highly integrated, embedded systems for medical, scientific, surveillance, and industrial applications. Critical Link's end-to-end product engineering offerings include design, development, and production services. Critical Link is a member of the Altera Design Services Network, a Platinum Partner of the TI Design Network, and a certified member of the Arrow Consulting Engineering Services (ACES) network. Critical Link is ISO 9001:2008 Registered by SRI Quality System Registrar.