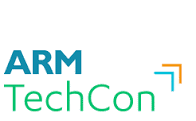 We weren't at the recent ARM TechCon, but are always interested in hearing about what's new that's ARM related. So we were very interested in Rich Quinnell's account (on EE Times) on the ten most intriguing technologies that he saw on display there. Here's part one of my quick summary of Rich's article:
Ada development for the IoT
AdaCore, which has been primarily focused on aerospace and defense, is now making a move into automotive, and the Internet of Things (IoT). Ada's strengths are in its testing, quality assurance, porting, and functionality upgrading capabilities. "Because Ada tools verify software while it is being developed, Ada projects tend to be those where software quality and reliability are paramount." In light of security concerns around the IoT, made more pronounced y the recent major DNS event, the fact that Ada helps developers avoid the sorts of software vulnerabilities that may hamper security, it should play well for IoT apps.
Low-impact location
Comtech Telecommunications is bringing out the IoT Location Platform, which offers location info without requiring a GPS or external beacon.
"Rather than performing the location calculations on the device…a 2kB software agent simply captures information from the device's wireless links, such as signal strength and server ID codes, and sends a short (~200 byte) message to Comtech servers, which perform the calculation needed to turn that information into a location fix. From there Comtech can provide a variety of location-based services to IoT device users, including real-time mapping of device locations."
Resistive RAM
Crossbar has something that it calls resistive RAM (RRAM).
"The RRAM cell is a vertical resistive layer of amorphous silicon between two metal pads. The device stores data by imposing a voltage across that layer to create controlled growth of a conductive "filament" through it. The filament does not fully short between the metal layers, however, which allows the process to be reversed to eliminate the filament."
RRAM is fast, "a considerable advantage over traditional Flash in terms of access times as well as providing energy savings by eliminating the need to block erase in order to alter a memory location."
Managing IoT devices
Device Pilot won ARM TechCon's Best Software Product award this year, with a SaaS offering that automates management of IoT devices. It monitors the data stream coming from the devices, and sends out an alert and/or takes remedial action if something seems "off" – like there's no data being sent. Automating the management of IoT devices will become increasingly important as these devices proliferate.
Reducing SoC design risks
FlexLogix is primarily interested in licensing its IP cores, rather than focus on chips. So it's built test chips that let developers prove out their designs in silicon. With their approach, FlexLogix is looking:
"… to enable SoC designers to add FPGA flexibility into their designs to help future-proof them and to reduce risk by making critical interfaces configurable to allow for changes in specifications or standards."
Alongside the silicon technology it offers, FlexLogix also provides tools "that help simplify the design-in of the FPGAs."
We'll cover the next five technologies in next week's post.
Meanwhile, a Critical Link hats off to Rich Quinnell. Reading your report on the show was the next best thing to being there.