When I went to look around for lists of the best tech gifts for 2021, my head began to spin. So many lists, so many items, so little time! CNN. Popular Mechanics. The Wall Street Journal. Seems like everyone's got something to say about what we should be buying tech-wise this year. Many of the items aren't new. And not everything on every list is exactly technology-based. The Verge's catalogue of home-tech items included a decidedly non-tech potato masher that worked the way potato mashers have always worked: arm power!
In order to stop my head from spinning, I decided to focus on the roundup in USA Today, which took a look at Amazon's hottest tech gifts. Since Amazon's no doubt where a lot of us will be doing out holiday shopping, I figured that'd be good enough for me.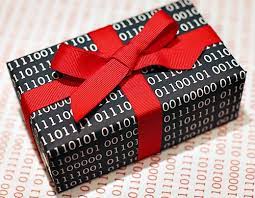 First up was Apple AirPods Pro, which come with noise-canceling technology and a more comfortable fit than past models. Don't be scared off if you're not an "Apple person." They can be paired with an Android device as well.
Speaking of noise canceling, USA Today also recommends the Sony Noise Canceling Headphones (the XMC4). They don't come cheap – $348 on Amazon – but if you want to hear your tunes and not the traffic, barking dogs, or someone mashing potatoes in the kitchen, these are for you.
The Nintendo Switch gaming console is nothing new. It's been a "must-have" for a couple of years. But if you're a gamer who hasn't must-have'd them just yet, now may be the time.
Fujifilm's Instax Mini Instant Camera is next up. You may recall the days of the pre-digital world when it was fun to take a snapshot with your Polaroid and have it pop right out. This gave us photographic instant gratification in a way that dropping off a roll of film at the Foto-Mat drive-through kiosk and picking it up a few days later wasn't able to. And now there's one a little Fuji camera that does the trick. A nice fun change of pace from smartphone photography.
Want to splurge? TV's keep getting smarter, and the LG OLED C1 Series Smart TV is plenty smart. It's also smart enough come in a range of sizes: 48-, 55-, 65-, 75- and 83-inch. 75- and 83-inch seem a bit wild, but if you've got the room and the budget and you really like to watch the Super Bowl, March Madness, or the Great British Bake-off on a big screen, go for it.
The Amazon Kindle Paperwhite has a glare-free screen, a boon to book lovers who want to read in any light. And if your book lovers like to read in the tub, it's waterproof.
More earbuds. This one's the Jabra Elite Active 75t Wireless. For those die-hards who really don't want to buy Apple products. (I know you're out there!)
You can't print anything out on it, but the GoPro Hero10 Waterproof Action Camera will let you film all of life's little adventures in high-res.
Even if life's little adventures aren't all that adventurous, you might want to film yourself taking the steps you're accumulating on the FitBit Charge 5. Okay, you may find watching a film you've made with your Go Pro of your 10,000 dog-walking steps not all that exciting, but the FitBit Charge 5 does all sorts of fitness tracking for you, recording data from your heart rate, to those steps, to how long and soundly you sleep.
If you haven't had enough of drones yet, there's the DJI Mini 2 Foldable Drone
"which folds up into the palm of your hand and weighs as much as an apple." That's an apple apple, not an Apple apple. Anyway, drones can be fun, and, while your neighbors might not like you filming them from overhead, this one is small enough that it shouldn't make all that much noise.
Speaking of noise, the Bose SoundLink Micro is a portable speaker. It's pictured attached to bicycle handlebars, so if these take off, you can expect to hear bicyclists blasting their music while pedaling down the bike path. Hopefully blasting music you like.
Apple AirTag's presence on the list shows that there's no escaping Apple. But this is a nice-to-have if you're the sort of person who mislays their keys or wallet. You can tag the item you want to keep track of and it gives you the location on your iPhone. Not sure what good it does if the item you're most likely to mislay is your iPhone!
Some services no longer require it, but for others, in order to access streaming services like Netflix, Hulu and Disney+, you need a device like the Amazon Fire TV Stick. This one's compatible with Alexa, so you can use your voice to operate it. Let the binge watching begin!
The Quartet Glass Whiteboard Desktop Easel doesn't really do anything electronic, and it's no smarter than the person writing notes on it. But it looks cool as a desktop accessory. And it doesn't cost much.
One of the oldies on the list – and I say this as an early Nest adopter – is the Google Nest Thermostat. I'm still enjoying mine.
The Acer Nitro 5 Gaming Laptop is rated a best buy if you want keep things under $1,000.
I'm not a selfie-taker nor an Instagrammer, but if you have one on your gift list, there's the UBeesize Ring Light. It's a 12-inch ring that comes with 240 LED lights, 10 levels of brightness and five lighting temperatures. Plus a tripod and a selfie stick.
I did mention that there's no escaping Apple, didn't I. This time it's the Apple Pencil. It's used to write/draw on your iPad screen. (At $95, that's some pencil.)
The Amazon Smart Plug is another Alexa-compatible item that lets you remotely control the lights or appliances plugged into them from wherever you are.
The final item on the USA Today list is the Oculus Quest 2 VR headset. If you take your reality virtually, this might well be for you.
Running out of room, but another good list is The 25+ Coolest Tech Gadgets You Can Buy in 2021, from spy.com, which has one of my favorites on it: the Samsung Galaxy Z Fold3 5G, a foldable phone. (Who'd have thought that flip phones would make a comeback?)