As the new year approaches, it's always interesting to look back on what's happened throughout the year. It's also a good time to reflect on what you're thankful for. So I thought I'd take the opportunity of ne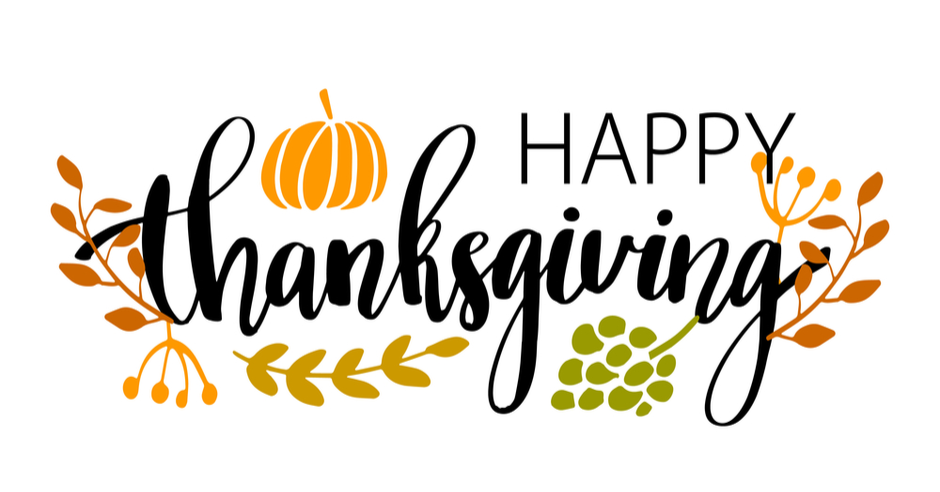 xt week's Thanksgiving holiday to reflect on both.
For Critical Link, it was another good year, as we continued to grow both in terms of our business and our technical expertise.  I'm not going to do a laundry list of new products released or exciting projects we worked on, but I did want to call out some of the recognitions and awards that came our way during 2019.
In August, we learned that, for the second year in a row, Critical Link was named to Inc. Magazine's list of the 5,000 fast-growing companies in America.
That fast growth is fueled by our technology expertise. Proof of that expertise? During Automate 2019, Critical Link received two prestigious awards at the Fifth Annual Vision Systems Design Innovators Awards program. In the Embedded Vision category, the MityCAM-C50000 was honored with a silver award, while the MitySOM-A10S-DSC came away with a bronze. One of the most exciting things about these awards is the judging criteria:
Originality 
Innovation 
Impact on designers, systems integrators, end users
Fulfilling a need in the market that hasn't been addressed
Leveraging a novel technology
Pretty much sums up what Critical Link is all about!
In March, the Technology Alliance of Central New York (TACNY) chose us as the 2019 STEM Company of the Year. TACNY also recognized Critical Link's principal engineer Mike Williamson as the Technologist of the Year – a well-deserved honor. In addition to Mike's being instrumental in developing the Critical Link product roadmap, he's earned a patent for "Two Dimensional Optical Imaging Methods for Systems for Particle Detection." On the marketing side of the house, in May our Marketing Director, Amber Thousand, was honored by the CNY Sales & Marketing Executives with their Excellence Award. We're tremendously proud of the achievements of both Mike and Amber.
Mike and Amber are excellent representatives of the caliber of our employees. And as always, we're thankful for all of the folks who work here. We're also thankful for our customers and partners, who make it possible for us to work on challenging and important projects.
We're also grateful to be working in an area where technology is so important, where technical excellence is so valued. When we received the STEM Company of the Year award, our president John Fayos noted, "Central New York is home to some of the most impressive high-tech electronics companies in the country. It's an honor to be recognized among such outstanding peers in this category."
One of the standouts among those peers is our neighbor, JMA Wireless which is leading the charge into 5G, expanding its facilities and growing jobs in the Syracuse area. In recognition of the increasing importance of Syracuse in the overall tech ecosystem, Microsoft recently announced that they'll be setting up a "Smart Cities Technology" hub here. This is part of Mayor Ben Walsh's  plan. It's only the third such hub that Microsoft has established, and the first in the Northeast. Good for Syracuse!  And good for all of us who call this vibrant area home.
Happy Thanksgiving to all.