The tech year always kicks off with the massive Consumer Electronics Show (CES), held each January in Las Vegas. We do a number of shows – Photonics West, coming up next week! – but CES isn't one of them. After all, Critical Link tends not to play in the consumer space. That said, we all have a lot of interest in what's going on in that space. For one thing, we're techies so we're naturally drawn to innovative cool new applications and gadgets. For another thing, there's a lot of overlap and back-and-forth among the technologies used in the consumer world and technologies used in the industrial, scientific, defense, etc. worlds we work in.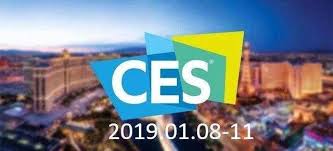 Since I wasn't at the show to see for myself, I have to rely on what the observers on the ground found compelling.
Ars Technica put together a Best in Show list, focusing on the things they view as most interesting. Thus, their list ignores the near-ubiquitous offerings that had anything to do with Google Assistant and/or Amazon Alexa, which they see as a way away from widespread consumer adoption. Instead, they focused on products "that will make someone's life a little better (or just a little cooler) right here in 2019." They admittedly missed some innovative products this way, but they did make some interesting here and now picks.
Surprisingly (to me, anyway) one of those picks is the Dell XPS 13, which they characterize as "a nearly perfect laptop." They have long favored the XPS 13, but now that Dell has fixed their webcam problem, moving it from the bottom of the screen (?) to the top of the screen where it belongs, they really like it. They also liked Dell's Alienware Area 51M, "a gaming desktop in a laptop form factor." Albeit a laptop form factor that's on the large size.
Despite their disavowal, one Google Assistant product made the cut: the Lenovo Smart Clock.
You can use it as an alarm clock, of course—it supports Google's gentle wakeup routine… But you can also use it to track calendar events, ask questions, control various gadgets in your smart home (a perfect fit for the start of the day), and listen to music.
Making it very useful to those who are after a digital assistant.
Top marks went to LG's OLED TV lineup, with their emissive displays – a pricey "future-proof TV with all the modern bells and whistles and stellar image quality." (Watch out, LG. Ars Technica thinks that Samsung's MicroLED will be on the best-of list in another year or two.) Samsung doesn't have to wait to get on the Ars Technica CES 2019 list, however. They made it with the Samsung Space monitor, for those looking for a larger (32- or 27-inch) monitor.
The HTC Vive Pro Eye is "making VR more natural".
The Pro Eye features built-in eye tracking…Modern video games use a technique called "frustum culling" to render only what is in front of the game's virtual camera—not rendering stuff outside your field of view allows the graphics hardware to focus entirely on making just what you can see as realistic or attractive as possible, which allows more detailed virtual worlds on lower-end hardware.

Eye-tracking enables an even more sophisticated technique than that called "foveated rendering," which reduces image rendering quality in your peripheral vision. While you do see and are aware of objects in your peripheral vision, the quality of your perception in those regions is lowered anyway. By employing this technique, game and VR experience developers can further improve the rendering of what's right in front of you without much downside.
So that's what Ars Technica liked at CES 2019. For another look, here's a link to CNET's: Everything We Learned about the Future of Tech. In their wrap-up, they discuss 5G (all talk, no products); smart home (Google and Amazon); 8K TV's (including a 98-incher coming from Sony); health tech; robots; beauty tech (huh?); and car tech (I'm in!). They also see the return of the chip wars (Nvidia vs. AMD vs. Intel…).
Anyway, if you couldn't be at CES, it's nice to be able to make a vicarious visit.