Newest member of Critical Link's DSP platform family selected from field of thousands.
Syracuse NY (December 22, 2008) Critical Link, a Syracuse-based electronics product development company, today announced that the MityDSP-Pro has been chosen for inclusion in EDN's annual Hot 100 Products. The MityDSP-Pro is the highest-speed, highest-end processing member of the MityDSP platform family. The MityDSP is a highly configurable, very small form-factor processor, optimized for custom data collection and processing in a wide range of instrumentation, scientific, and control applications. The MityDSP-Pro was released in February, 2008.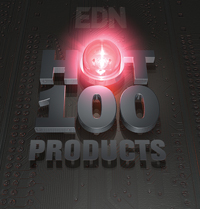 "We're delighted to be included in this year's Hot 100 Products. EDN looks at thousands of new products each year, and we know that having the MityDSP-Pro make it to the final list is truly a competitive distinction," said Critical Link Vice President Tom Catalino. "We're proud to be in the company of Analog Devices, Intel, Sun, Texas Instruments and the other industry leaders that also had products cited by EDN." EDN is a print and online publication providing in-depth news and information on electronics design and strategy.
The EDN recognition is the second major award received by Critical Link in 2008. Earlier in the year, Critical Link was selected as a member of Texas Instrument's (TI) Elite Design House Network. The Elite Design House Network is a small group of independent companies offering system design, development, prototyping and manufacturing to customers, worldwide.
About Critical Link
Syracuse, New York-based Critical Link is an electronics product development company providing off-the-shelf building blocks and services to a broad range of industries, including scientific instrumentation, manufacturing instrumentation, test & measurement, communications, and defense.